During December 2010, the Mormon Tabernacle Choir, Orchestra at Temple Square, and Bells on Temple Square were joined by singing sensation David Archuleta in a series of concerts that gloried in the old-time pioneer Christmases of centuries past, thrilling a combined audience of more than 80,000 in the Conference Center at Temple Square. Through magnificent music and spectacular dancing, the audience was transported back to simpler times on the frontier, when Christmas evoked the glow of candles and log fires, the smell of fir trees, and the frosty wideness of star-filled winter skies.
In this live recording from the concert series, David Archuleta sings of those Bethlehem shepherds in magnificent new arrangements of "Silent Night" and "The Cat and the Mouse Carol." He reiterates the angel's jubilant message in "Joy to the World," and repeats the shepherds' call to "Come, let us adore Him" in the Christmas classic "Gesú bambino." In a nod to his own Latino heritage, Archuleta brings youthful charm and enthusiasm to "Los pastores a belén," a favorite Spanish carol about the Bethlehem shepherds.
Alongside these outstanding solos, the Choir presents an energetic opening processional based on "While Shepherds Watched Their Flocks," majestic choruses by Mozart and Vaughan Williams, a dancing interpretation of three European carols, and the serene stillness of "Away in a Manger," one of the most popular American Christmas carols. With organist Richard Elliott's spirited reinterpretation of "Deck the Halls" as a rustic hoedown, and the rousing refrain of "Angels, from the Realms of Glory"—the Choir's signature finale—this recording enthusiastically celebrates the "good tidings of great joy" heard on the hills outside Bethlehem that first Christmas night.
The full concert is available on DVD. And continuing a Christmas tradition, PBS will broadcast a one-hour version of the show during the holiday season.
Source: www.MormonTabernacleChoir.com

---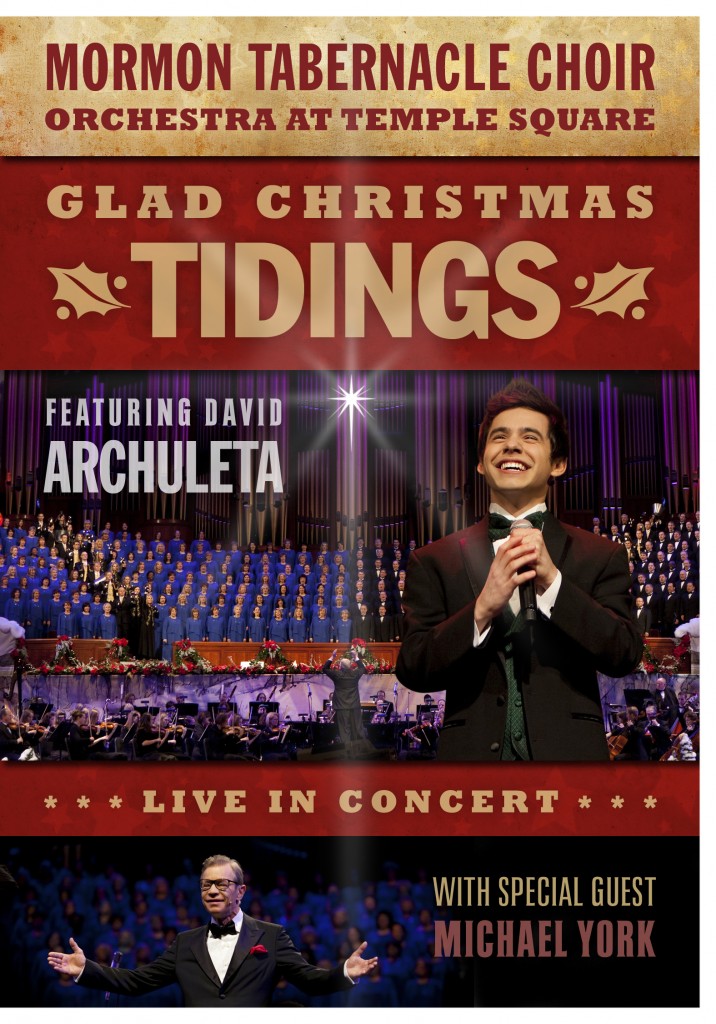 "Glad Christmas Tidings" (DVD)
Release date: September 6, 2011
SKU (Deseret Book): 5060815
Price: $24.98

---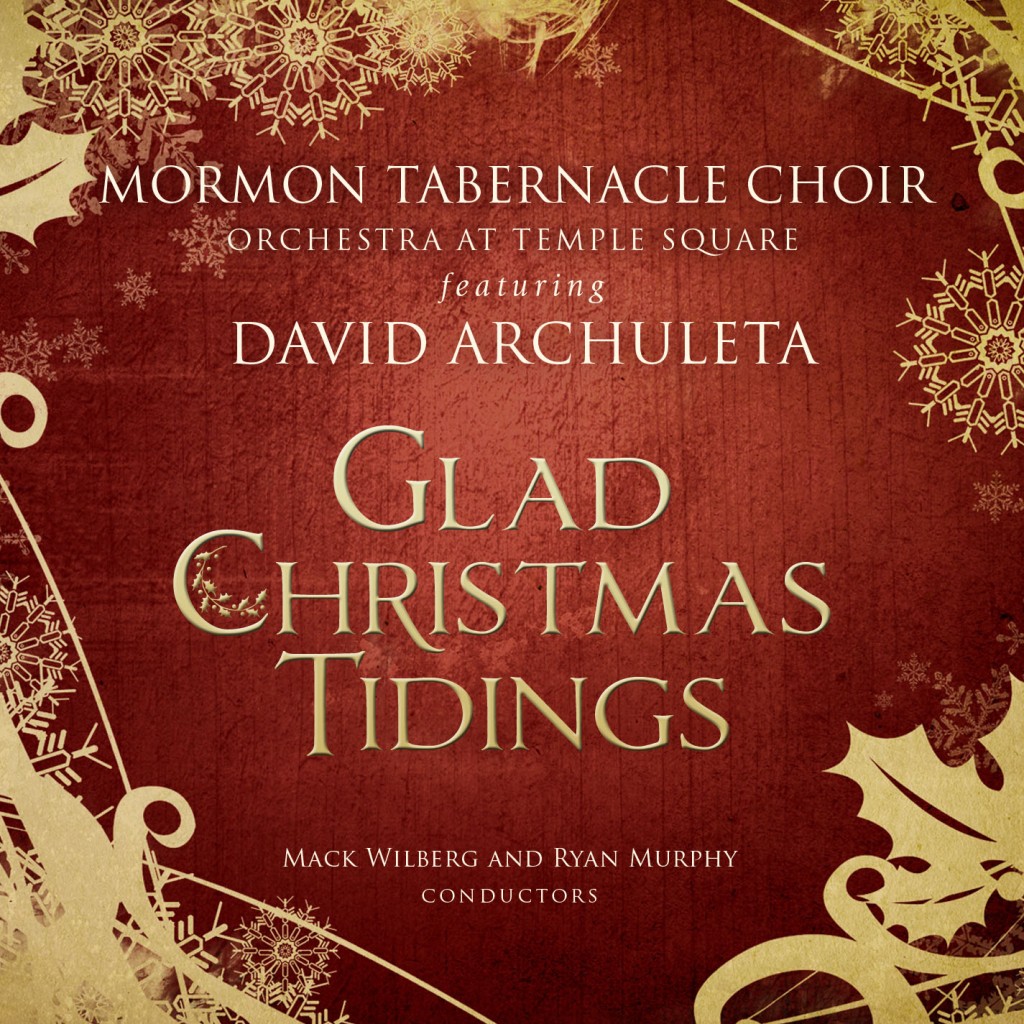 "Glad Christmas Tidings" (CD)
Release date: September 6, 2011
SKU (Deseret Book): 5060810
Price: $18.98
Tracks:
1. Processional: "A Christmas Roundelay" (4:46) – Choir, Orchestra, and Bells
2. "Joy to the World" (3:20) – Choir, Orchestra, and Bells, feat. David Archuleta
3. "The Cat and the Mouse Carol" (6:28) – Choir and Orchestra, feat. David Archuleta
4. "Gloria in excelsis" from Mass in C Minor (2:23) – Choir and Orchestra
5. "Gesú bambino" (4:21) – Choir and Orchestra, feat. David Archuleta
6. "Ring Out, Ye Crystal Spheres" from Hodie (4:29) – Choir and Orchestra
7. "Los pastores a belén" (2:58) – David Archuleta with Orchestra
8. "Silent Night" (4:45) – Choir and Orchestra, feat. David Archuleta
9. Three Dancing Carols (5:47) – Choir, Orchestra, and Bells
10. A Holiday Hoedown for Organ ("Deck Them Halls") (2:17) – Organist: Richard Elliott
11. "Away in a Manger" (3:34) – Choir and Orchestra
12. "Angels, from the Realms of Glory" (4:39) – Choir, Orchestra, and Bells, feat. David Archuleta
13. Sing, Choirs of Angels! (14:58) – Narrator: Michael York

Total running time: 65:44