Music producer, Dapo recently invited David Archuleta and other friends to his studio and created his first Holiday album titled, "Dapo & Friends Christmas".
For this special album, made of 9 Christmas classics and one original, all produced and arranged by Dapo, David recorded "(Little) Drummer Boy".
"I wanted to create a project where I could bring together some of my incredibly talented friends and share their gift of music with the world. This is a collection of some of my favorite writers and artists singing some of my favorite Christmas songs! I hope you enjoy listening to this collection of music as much as we enjoyed recording it. Next year I am hoping to do this again so I can include some people that due to scheduling and what not we weren't able to this time around. I wish everyone a happy and safe holiday season, filled with peace and love. Enjoy!" – Dapo

Available for FREE DOWNLOAD on
GO GET IT NOW!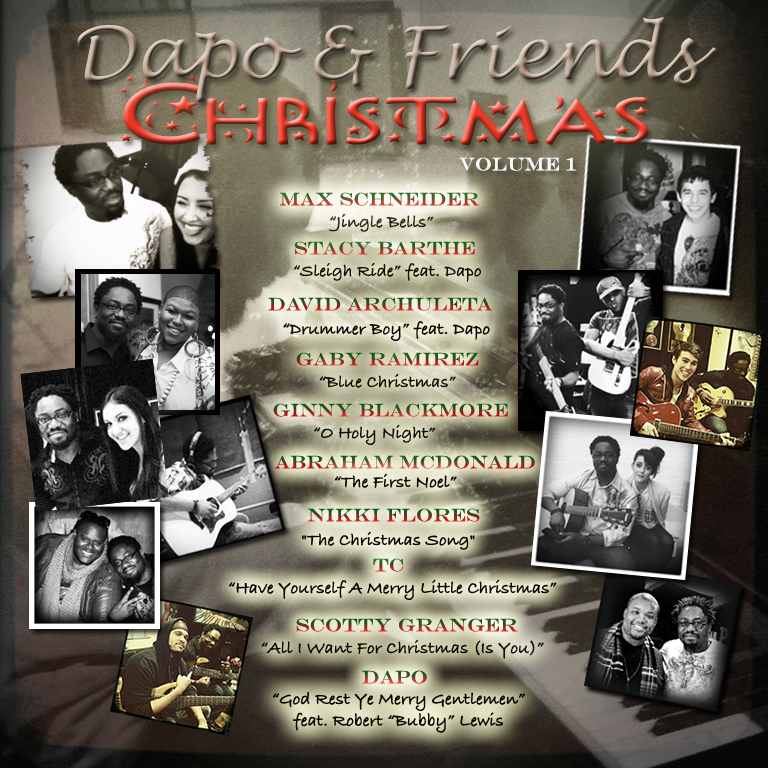 About the project:
"Dapo & Friends Christmas" features the vocal talent of friends: Max Schneider, Stacy Barthe, David Archuleta, Gaby Ramirez, Ginny Blackmore, Abraham McDonald, Nikki Flores, TC, Scotty Granger, and a jazz instrumental with bassist, Robert "Bubby" Lewis.
Dapo personally considers this project very special and plans to take it a step further next year with "Dapo & Friends Christmas: Volume 2″ followed up by hosting a Live Show that will benefit those in need during the Holiday Season.
Learn more about the project and the artists involved on dapoandfriendschristmas.com.

About Dapo: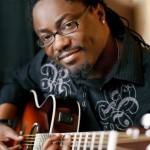 Dapo Torimiro is a platinum-selling songwriter, producer, composer, accomplished pianist, multi-instrumentalist, Yamaha-edorsed artist and singer. Born and raised in Nigeria, Dapo got his start with the popular Nigerian Gospel/R&B group, Kush. Kush's success brought him to the USA, where he now lives and works in California, collaborating with artists such as John Legend, Jesse McCartney, Jordin Sparks, and many more.
Dapo and David first worked together in 2008, for David's debut album "David Archuleta". Dapo played keyboards on the track "A Little Too Not Over You", and also co-wrote and co-produced the song "Running".
For the most recent news on Dapo, including "in the studio" updates and videos of his amazing instrumentation at impromptu mini-performances, visit dapomiroworks.com.