Listen to previews of David's songs here:
Check out David's music videos HERE!
---
MUSIC NEWS: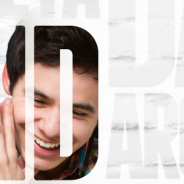 David Archuleta's new album "No Matter How Far" is now in stores in the US and Canada, and also available online! "No Matter How Far" features a mix of newly released songs and tracks previously only available in Asia. The record's tracklist includes the new single "Don't Run Away", OPM-classics like "Forevermore", and fan-favourites such as "Nothing Else Better To Do" and "Wait". "No Matter How Far" is David's 6th studio album after...
read more