Jul 17, 2011
This page contains all our coverage of David's 2011 Tour in Southeast Asia.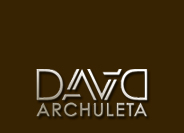 Regretfully, we must put to rest rumors about an autograph session with David at Vincom Center in Ho Chi Minh City today, July 22nd. Unfortunately, no signing session was ever planned. This is in response to a number of inquiries we have received, asking us to confirm the signing session. We are sincerely sorry for the inconvenience and disappointment this might cause.
David is very excited to get to perform for his Vietnamese fans for the first time, and he is looking forward to seeing everyone at the show. Thank you for your continued support.