Dec 18, 2014
Update: The project has reached its goal. The digital album will be released worldwide on February 10. You may pre-order it on iTunes.
David Archuleta travelled to Nashville to co-write and record "Cherry Lane" with Daniel Tashian and fellow American Idol alumnus Brooke White, which is one of the original tracks in her charity album titled "Never Grow Up". All proceeds from the sale of the album will go to Operation Underground Railroad (O.U.R.), which is an organization that rescues kidnapped children from sexual slavery.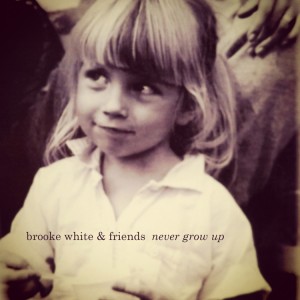 At the time of writing, the project has reached 67% of its goal and will end in 3 days. If you have not done so, hurry to pledge your support by pre-ordering the "Never Grow Up" album on PledgeMusic.
Described by Brooke as "one of the happiest songs of the whole record", "Cherry Lane" is a song for grown-ups to reminisce about the simpler times and places of childhood. To find out more about "Cherry Lane" and listen to the song, visit Brooke's PledgeMusic update.